Hey Everyone,
I am seriously loving this neon green animal print belt from ASOS it is definitely becoming a staple for me especially since it's summer. I wore this outfit to the movies with my cousin and her bestie. We saw The Dark Knight and while at the movie I couldn't help but think of the victims of the Aurora tragedy. My prayers and thoughts are with all those affected by such a senseless act of violence. This is a crazy world we live in and it's unfortunate that people feel the need to take another persons life. What happened in Aurora could have easily happened to any of us...but God.
You just truly never know so we must live life to fullest and remember to stayed prayed up!
I'm going to try to make a more conscious effort to show and tell those I love, just how much I do.
On a lighter note, I loved the movie! :)
P.S. I'm linking up with It's My Taste for Trendy Tuesdays, you should too! My trend is neon.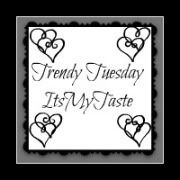 ___________________________________________________________________________