This week I'm featuring my "Virtual BFF, Schevashea" I love her style. It is so classic and sophisticated but never lacking sex appeal and chicness. Her looks always seem so effortless but well put together. Her style is so versatile she's able to rock a pencil skirt and blazer, then you'll see her rocking a pair of Jordan's but she still manages to keep it funky yet classy. Her blog name is synonymous for exactly what she exudes, Curves and Confidence. See for your self!
What prompted you to start your blog?
I started my blog as a personal challenge for myself; I wanted to be more open and try different things. I am good for talking myself out of things because of the unknown, so one day at work I just did it and Nobody's Princess was born...later changed to Curves and Confidence.
What are your fashion must haves?
Peep toe pumps, pencil skirt, a good tank top, tailored blazer and a great pair of jeans. You can rule the world with those five items, well maybe not rule the world, but at least put together some great outfits.
How would you describe your style?
Classic Chic, I am not really into trends, I will mix it up once in awhile but I like to stick with what works for me. Most times people always tell me I am overdressed, but hey that's just me.
What's the one thing you enjoy most about being a blogger?
I love interacting with other bloggers and being exposed to different and new things. You basically get to meet new people all over the world without leaving the comfort of your own home.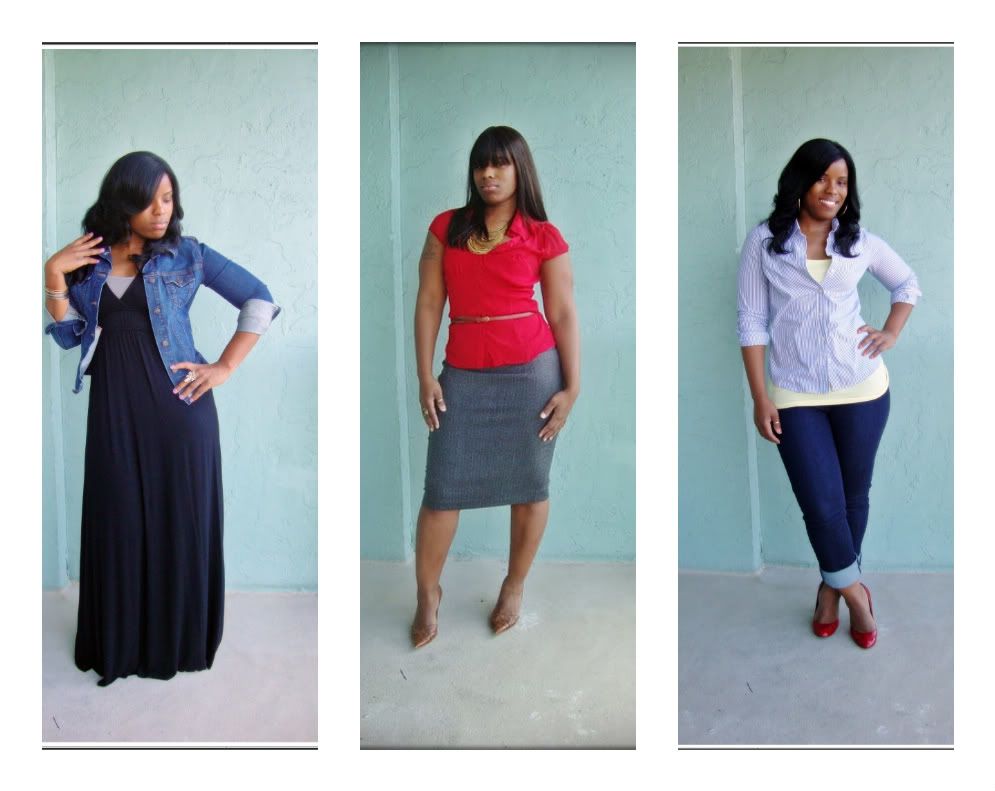 Thank you so much for being a part of Chic Friend Friday!
Thanks for reading!